Covid-19 Client Information
Rob Leather Physiotherapy has been re-open from June 2020 for face to face Physiotherapy consultations. We have put the following measures in place to reduce the risk to our staff, patients and to public health. If you are considering coming for a face to face or hands on appointment it is essential that you read the following.
Patient Information
The following information is provided to our clients to ease concerns surrounding Covid-19 and attending the clinic –
Since re-opening for the delivery of Face to Face appointments we continue to draw from current government advice and deploy all advisory protective measures in order to facilitate a safe environment for all our Clients and Staff so far as is reasonably practicable.
Session Types Available
In the Current climate we continue to offer the following types of physiotherapy appointment
Remote Video Consultation
Face to Face / Hands on Treatment
Gym rehabilitation sessions and screenings
All clients will have to complete a short questionnaire prior to attending designed to flag up any risk factors for either the client or staff 
The questionnaire will ask the following:
Covid symptoms  – past or present within 10 days period
Covid Vaccination Status
Some Basic Client Medical history / identification of known risks
Known exposure to Covid-19 or recent positive tests for Covid-19
On Completion of the Triage questionnaire the client may attend the clinic for a face to face appointment unless there is a identified risk, where an alternative options will be discussed and offered to the client in question
This is in line with the recommendations from our regulatory bodies The Chartered Society of Physiotherapy 
Client Restrictions

:
We will be keeping in line with all current recommendations from the Government, accordingly at the present time you may not be offered a Face to Face appointment if either you or one of your household:
Is in one of the higher risk groups, e.g. Immunosuppressed, underlying heart or lung conditions,
has tested positive with PCR or LFT within the last 7 days including the following symptoms: fever over 37.8 degrees, persistent cough, shortness of breath, sore throat, head aches or fatigue.
is suspected having Covid-19, or is awaiting the results of a PCR test for Covid-19 in the past 7 days.
For any queries please do not hesitate to contact us by phone or email.
Changes made to the clinic
We have done everything we can to reduce the risk of our Staff and Clients contracting Covid-19. However, if you come for face to face or hands on treatment, please be aware that there is no way that we can fully eliminate the risk of you contracting Covid-19.
We have made some changes to the clinic and day to day operations to reduce any risks associated with Covid-19
Clinic / Arena  – Operational Changes:
There are numerous well signed Hand Sanitiser stations positioned around the Arena and Clinic area.
Where possible all doors and windows within the clinic will be kept open to avoid unnecessary contact with door handles and maximise air ventilation
Rob Leather Physiotherapy has installed an Blueair Classic – Air purification system to maximise ventilation and air quality within the treatment rooms, reducing risk.
Waiting Area will have chairs positioned in accordance to social distancing guidelines
The treatment rooms will position equipment to observe social distancing where possible during the treatment session
Personal Protective Equipment
Your physiotherapist will be wearing the following PPE at your appointment. This is in compliance with current government guidelines and will include some of the following items
Non-latex gloves (single use)
Apron (single use)
IIR facemask (sessional use)
Eye protection goggles as required
Clinic Room – Infection Control 
Appointments will be spaced so that there will be a minimum of 10 minutes between appointment, enabling the clinician to have time to clean all surfaces that have been touched by either the clinician or the patients with the approved Chemex Hard Surface Cleanser
Equipment within the clinic has been kept to a minimum with all non-essential equipment and soft furnishings removed.

Towels and couch covers and Pillows will not be used.

Rob Leather Physiotherapy will perform a deep clean of the clinic daily.
Attending a Face to Face appointment
We ask you to adhere to the following regulations . We will have to terminate your appointment if you do not adhere to these regulations and you will still be liable for the cost of your session:
Before
Prior to any face to face / hands on appointment clients are required to complete the Rob Leather Physiotherapy Covid-19 Screening Questionnaire and Consent forms, which will be sent electronically when your booking is made
Clients arriving by car should park in the Morningside Arena Car Park,
Entry to the Morningside Arena will be achieved through the main doors of the Arena where there is an electronic entry system – you will need to register  using the following link to be issued with you barcode membership, which will give you access to the Arena.
Arena Entry Link: https://booking.leicesterarena.co.uk/staff_application
During
On entering the Arena all persons are encouraged to use the approved Chemex Hand Sanitiser station, before proceeding to the clinic waiting room.
Clients are asked to wear a face mask of cloth face covering at all times within the clinic setting
Where possible all doors and windows within the Arena will be kept open to avoid unnecessary contact with door handles and maximise air ventilation
The clinic waiting/ holding area will have chairs positioned to ensure social distancing is maintained. Clients are always asked to respect social distancing guidelines at all times
Prior to entering the clinic, clients will be encouraged to use the approved Sanitiser station within the waiting room.
Once the treating therapist has donned their PPE as per the guidelines, they will invite the client into the clinic room.
Throughout the appointment the client and therapist will keep socially distanced where possible, until hands on treatment is required.
After
When the appointment is complete, further appointments will be booked via Cliniko software and payment will be made either using contactless payments or bank Transfer.
The client will be encouraged to use the approved Chemex Hand Sanitiser station on exiting the Building.
Following the treatment session, the Therapist will perform a full decontamination of the Treatment room and equipment (couch, bolster pillows, chairs, desk/computer etc) between each client using the approved Chemex Hard Surface Cleanser.
If you develop any symptoms in the 7 days following your consultation, please notify us immediately.
If you have any suggestions or questions regarding your face to face appointments with us please do not hesitate to contact me rob@robleatherphysio.co.uk
Remote Video Consultation
Due to the challenging times we face with Covid-19 and the Governmental advice on Social distancing and shielding we are currently offering remote video consultation sessions.
What to expect
Remote Video consultations are a new Physiotherapy service that we are offering at Rob Leather Physiotherapy.
On Booking a Remote Video Consultation clients will receive a confirmatory email providing them with an individual link to a secure video forum for the session.
Within Remote Video consultations a normal structure of physiotherapy assessment will be adhered to where possible ensuring the following is provided:
Clinical Assessment of Symptoms
Injury diagnosis
Treatment options
Specific Rehabilitation plans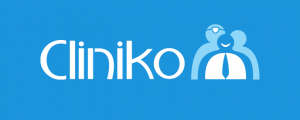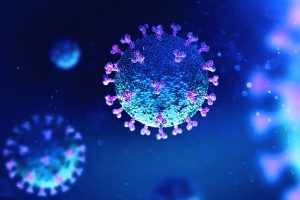 How We do it
We are running these sessions through our Clinic software provider,  "Cliniko" who provide a platform to run a secure 1:1 video session.
This platform allows a secure conversation to be undertaken as well as providing the facilities to share screens / video content enhancing the rehabilitation services
We are developing a substantial series of rehabilitation video's to utilise in the remote setting whilst the covid-19 restrictions are in place.
We can where necessary offer these sessions via alternative social media platforms  "Zoom" or "Skype"
If you would like a session please Contact us